Minus waking up at 0430 every day to this week, it's been a really great product every. I've managed to get the mountain of dirty laundry from the kids that was stashed in the basement closet for who knows how long pretty much gone. It's more of a mole hill now. I may hit my pillow utterly exhausted every night but I have felt productive and just happier for some reason. The whole family seems to have been on a happier note. Might have been the small rays of sunshine we got for a whole day! This week is iPhone only because I've accepted that until I replace my 50mm lens I just don't have the patience with taking random shots with my other lens. Without further rambling here's to week eight with "Catch the Moment 365" hosted by Behind the Camera and Dreaming, Nurse Loves Farmer, and Simply Stavish.

February 22:
Work from home, it's easy they say. Working from home is a delight, they say. Oh you're so lucky to work from home they say. hmm while yes it has it's benefits, sometimes the cons of trying to work with a tantrum happening behind you isn't my ideal of a great work environment. This was because I asked him to put his trucks away so that Sy could vacuum the floor.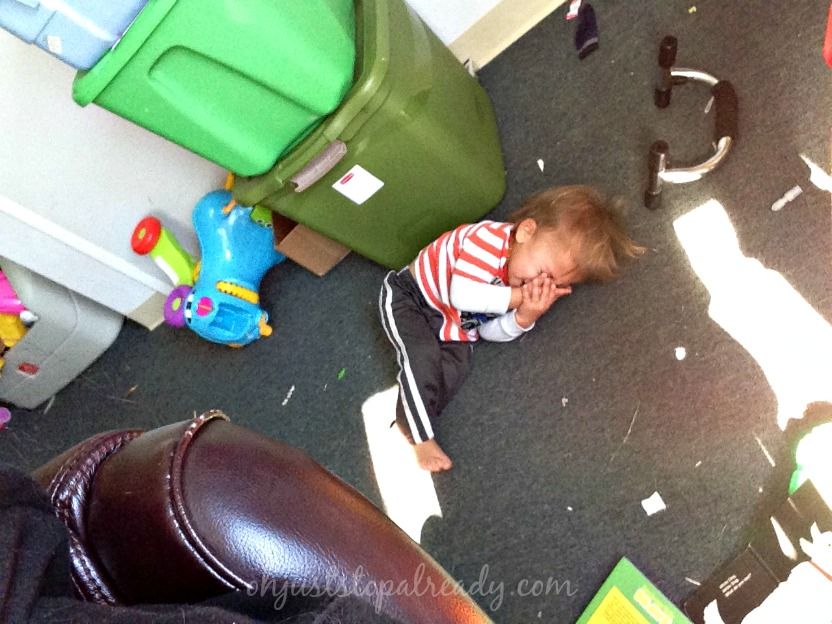 February 23:
Every Sunday 'Tyn tries to run to church and it's a battle to hold hands. He's so excited to go.
February 24:
Can you tell we love our Ducks around here? I cringed at the price because I have to buy 5 of them, that's $50 on buckets just so none of the kids nor the hubs will whine about not getting a Duck bucket. Thankfully the older boys aren't Duck fans, they love the teams of their state.
February 25:
I was whining about how much my head and body hurt from the workout earlier while the kids played doctor. So I did what any mom would do, I played blood clots in my legs that had to be "massaged" out. Yeah that worked I got a interesting karate chop leg massage and strict order to put yogurt on my legs.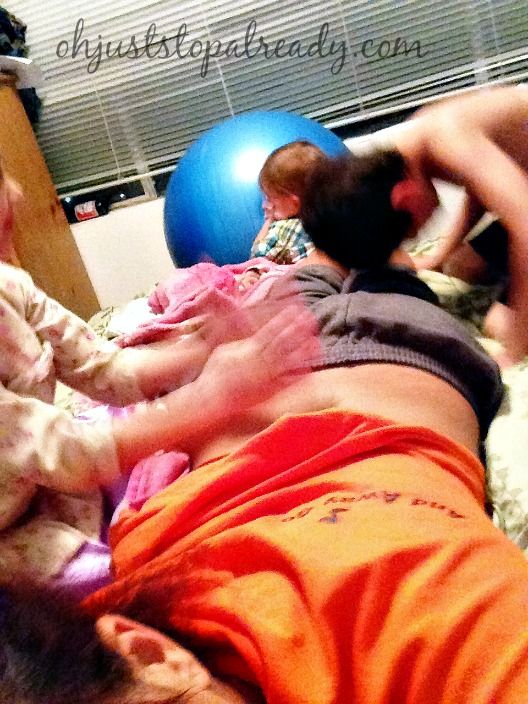 February 26:
Trixie got a new home. After spending $125 on the first one and for her to chew it to pieces I was devastated to have to shell out more money. I hate these cages but in the grand scheme like the Hubs said the rabbits don't spend much time in them and it's just like crating the dogs. Hopefully this weekend we'll hit up JoAnn's to grab some polar fleece and make some room dividers for her. I'm just happy to not have to worry about her chewing and ingesting wood that I can't say for sure isn't chemically treated.
February 27:
Found a new beach access. How can you NOT love the Oregon Coast?! While I do dislike how cold the water is even in the summer I adore being able to drive to the coast in about 15 minutes one way or to the woods 15 minutes the other and to the National Dunes the opposite way. Best of all worlds.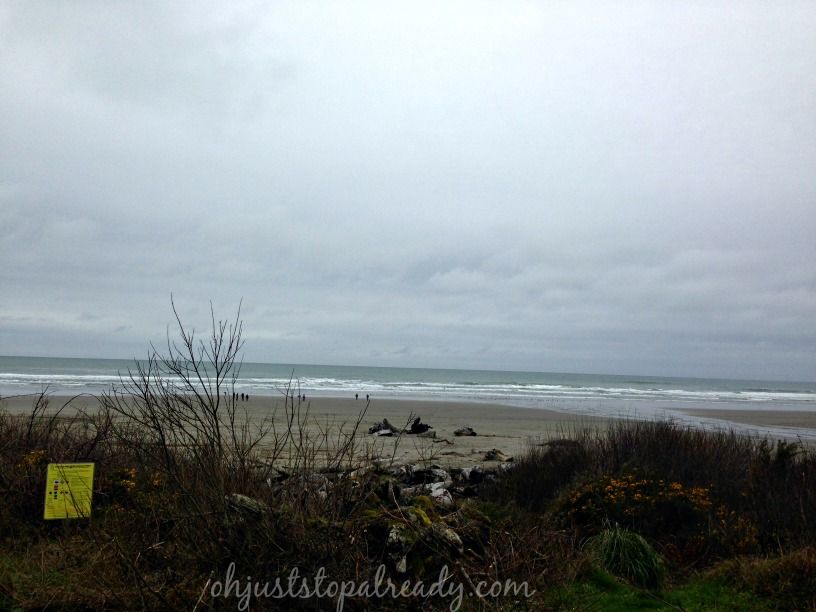 February 28:
How can you resit a little one drinking their cereal?! The hubs thinks it's gross but honestly this is the ONLY way to finish your cereal and if you don't then you're doing it wrong. No exceptions. It's just like the age old argument over toilet paper, it has to hang over and down not under and down. Period. End of argument.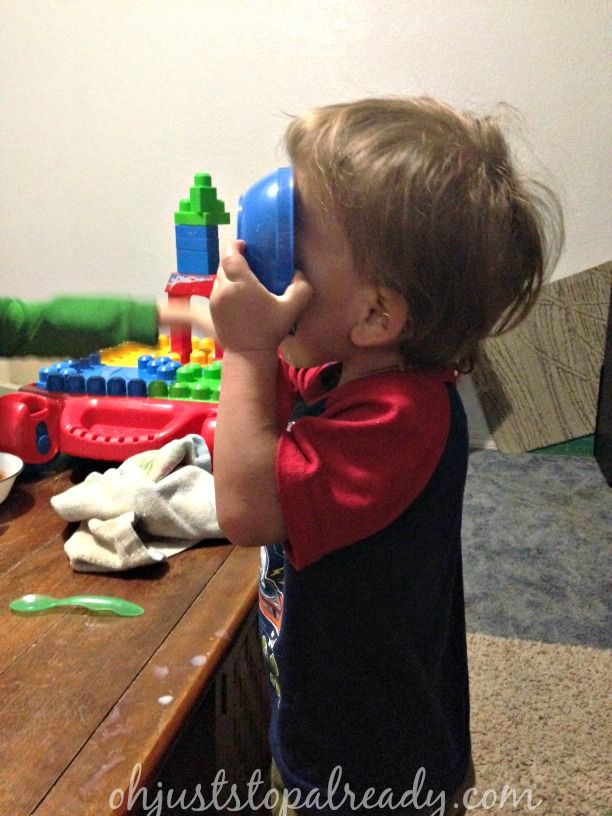 Happy Friday Lovelies! Hope it's a great weekend filled with lots of laughter, I'm off to nurse some sore muscles.
The following two tabs change content below.
+ChelleW
is a multi-tasking WAH mom of many and wife to a U.S. Vet turned trucker. She enjoys blogging here as her means of being accountable on her journey of fitness & health; and well let's be honest it's a source of keeping her sanity. She loves to cook, social media and going on adventures to explore nature with her family. Providing 100% honest product/company reviews is also her way of sharing the things that she truly believes in.