This week has been filled with sickness, accidents, lots and lots of whining. I did my best to keep a smile and be there for the kids but after not leaving the house for 5 days straight, admittedly I kinda went crazy. Thank heavens for setting my alarm a little early and getting my workouts in this week. Otherwise I'm pretty sure the family would have thought they had a mom-ster on their hands. I'm just amazed at how sick everyone's been this year compared to the last 10 years. *sigh* Well without further complaining, here's to week seven with "Catch the Moment 365" hosted by Behind the Camera and Dreaming, Nurse Loves Farmer, and Simply Stavish.

February 15:
The kids Valentine's Party was a hit! Here's one of Sy's that I'm in love with and just might steal the idea for next year.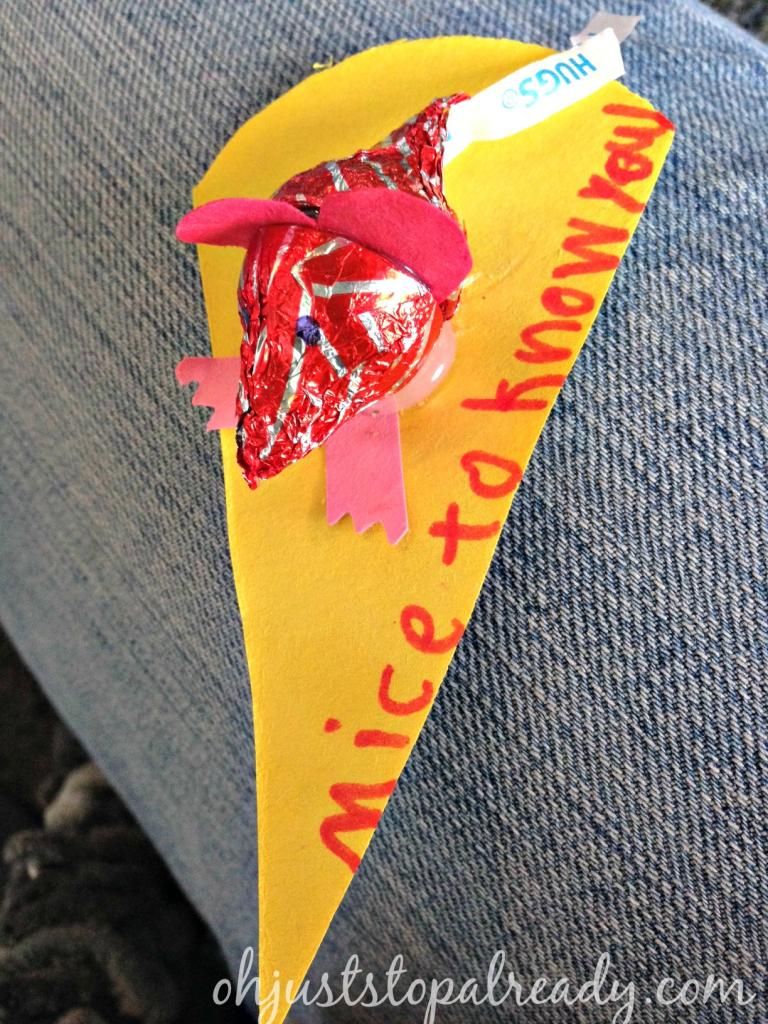 February 16:
I was craving the taco shop at the bottom of the hill all weekend. BUT the hubs has me on a spending leash as we are trying out Dave Ramsey's Financial Peace University. I like the idea and the premise but honestly it is incredibly difficult to change my ways of shopping/spending after hmm 20 years one way. Homemade rice, beans, and chicken enchiladas it was. My only mistake they weren't really enchiladas since I was out of corn and had to use flour. Such a shame but they were delish!
February 17:
Even with the lack of sleep being up all night with Sy and his sore throat, I still managed to bust tail. Not too shabby for rushing a workout in and cutting my cool down short thanks to Mr. Crabby 'Tyn.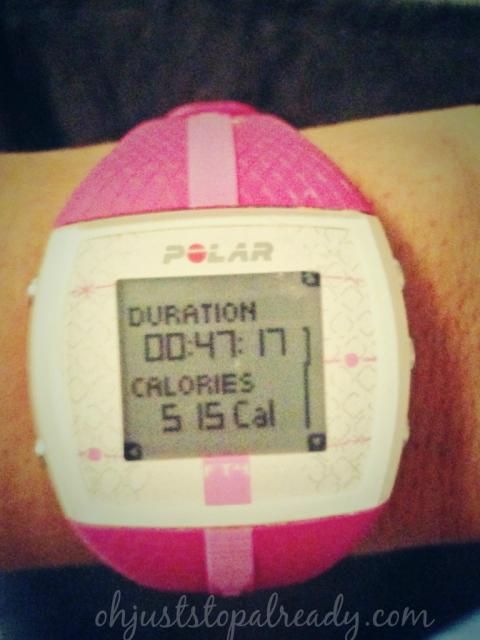 February 18:
For as much as I loathe our kitchen, I still can't stop myself from enjoying making dinner. Just wish they would savor it vs inhaling like starving hennas. That night I made healthier versions of McDonald's chicken wraps. Can we say delish! Oh and my beer's kinda healthy it was light. lol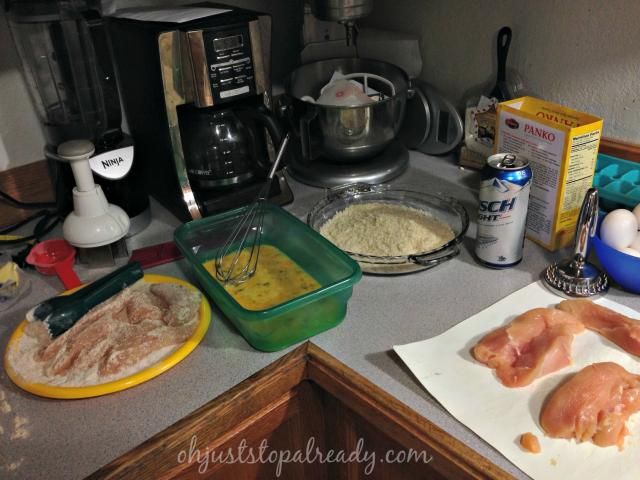 February 19:
Aww Mr. Cranky Pants 'Tyn passed out hogging the couch. Have I mention how much I can't wait till we're healthy again?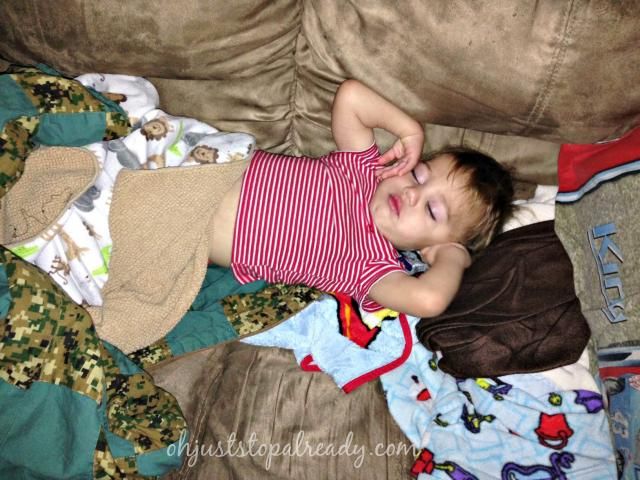 February 20:
Can't get over how adorable he is, even when he's unhappy and won't let me snuggle him. Everytime I snapped a pic he would yell "hot". Which means no in this house for some reason.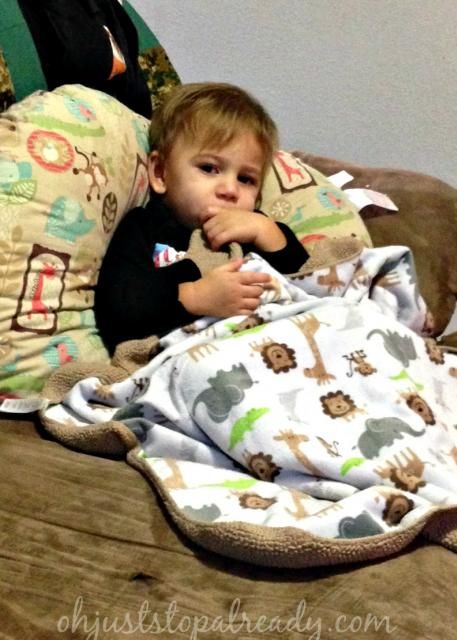 February 21:
She's always getting caught doing something she shouldn't. There is ALWAYS one kid in the family that just pushes your levels of sanity to the brim. I'm pretty sure that God gave her to us to remind us that even through the irritation there is still beauty and limitless imagination in life as long we keep our eyes open.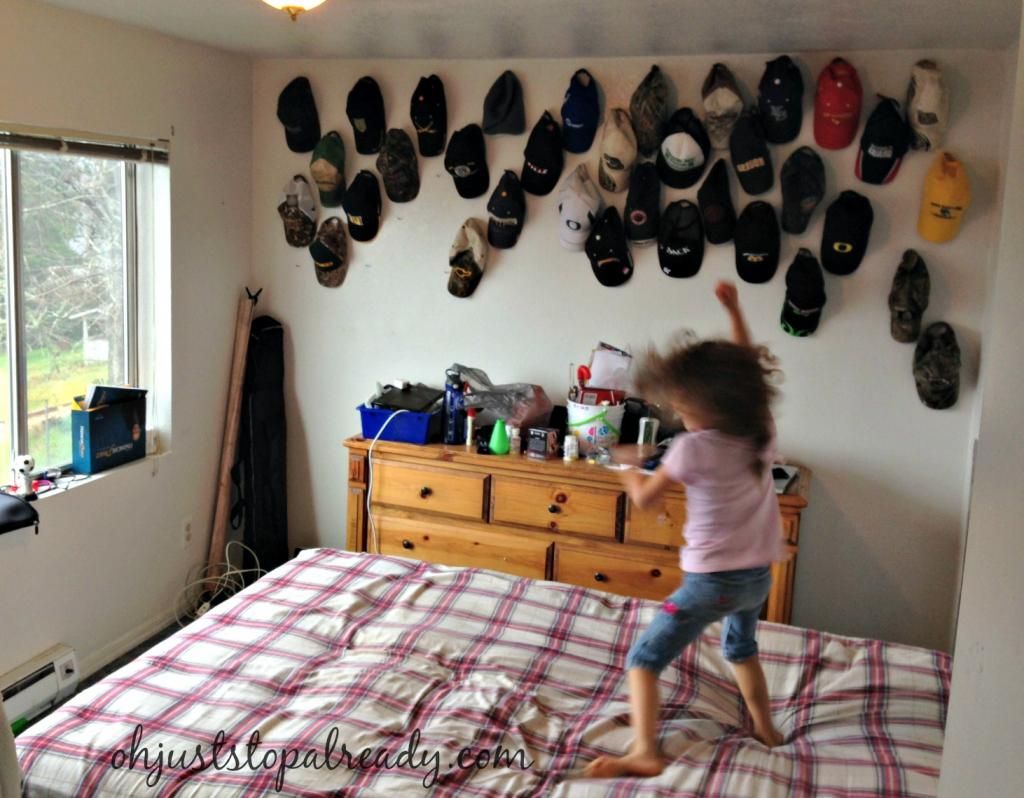 Hope everyone has a great weekend, I know I'm looking forward to my 4 days off from work. Maybe I'll catch up on the laundry. Yeah right who am I kidding?
The following two tabs change content below.
+ChelleW
is a multi-tasking WAH mom of many and wife to a U.S. Vet turned trucker. She enjoys blogging here as her means of being accountable on her journey of fitness & health; and well let's be honest it's a source of keeping her sanity. She loves to cook, social media and going on adventures to explore nature with her family. Providing 100% honest product/company reviews is also her way of sharing the things that she truly believes in.